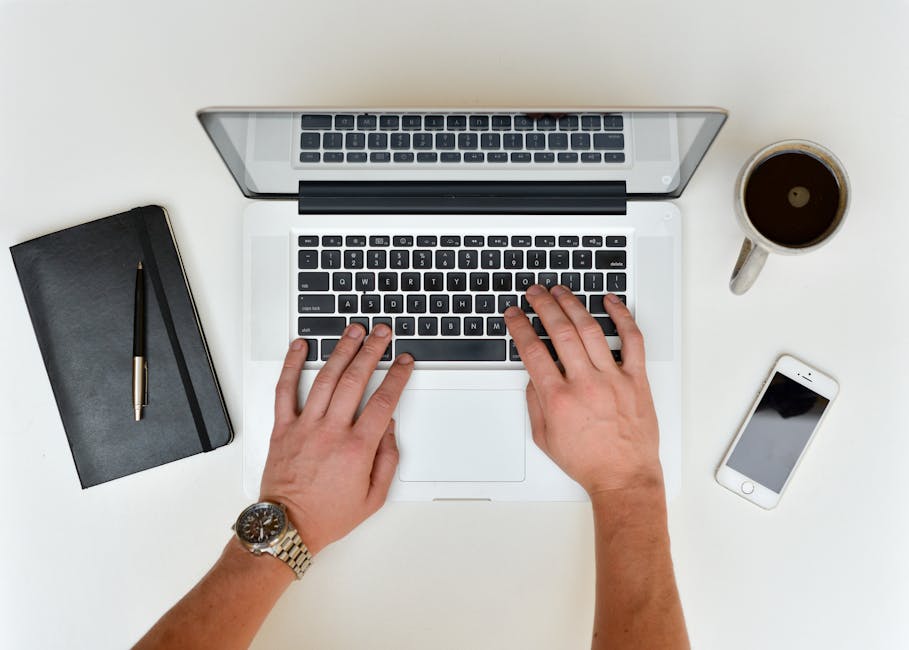 Source image: https://www.pexels.com/photo/hands-coffee-cup-apple-5199/
Write for DAME Magazine
Dame
is a saucy, in-your-face, unabashed and unafraid feminist magazine. The publication features interviews, articles and personal essays that share news and opinion about current news stories and trends in culture and politics.

Pay: $200 for 1000 words

Queries should be addressed to Lisa Butterworth at editorial@damemagazine.com
DAME Submission Guidelines

​
Write for Fate and Fortune Magazine
Fate and Fortune Magazine
is a niche publication in the UK and Ireland that caters to readers that want advice from expert psychics and spooky stories. The editor is looking for great pitches from writers that can relate personal stories or interview others about their experiences with ghosts, witches, angels, fate, coincidence, haunted objects and more.

Get in touch with Charlotte Potter at charlotte.potter@bauer.co.uk
Write for Brew Your Own Magazine
Beer aficionados aren't just relegated to pubs and microbreweries - they're actually crafting their own drinks right at home.
Brew Your Own
caters to people who are just getting interested in creating their own beer as well as those who are considered semi-professional. The magazine is looking for technical, easy-to-read pieces about new trends, historical brews, and tips for getting the best out of your ingredients.

PAY: $25-200
Read full writers' guidelines here
.
Sell a Story to The Sun UK

​
If you aren't already familiar with
The Sun,
it's a highly sensationalist newspaper based in the United Kingdom. The good news for writers with a great story is, sensationalism really sells - and pays - well!
If you have a truly eye-catching story, get in touch at
exclusive@the-sun.co.uk
for what the newspaper says could be "a life-changing sum of money."
How to Write for Vice Magazine
Vice
is one of the trendiest online publishers out there right now, mostly because it focuses on real news that is particularly edgy and unique. That said, there is a whole slew of material that they are tired of dealing with, so be sure to read the editor's
Never Pitch Any of These Things to Us Again
list!
Submissions guidelines state that it is advisable not to send unsolicited queries to specific editors, however, freelance pitches are welcome at the following address:
editor@vice.com
It may take up to 90 days for your query to be read, after which time if you haven't received a response you should assume it has been passed over.
PAY: $150 flat rate for the website; rates for the print magazine are unspecified.
Write for The Verge
The Verge
wants to know, "what does technology do for us?" This top technology magazine welcomes queries from freelance writers that provide an answer to this basic question in new and engaging ways. Submissions must be well-researched and up-to-date, spanning 1500 to 3000 words in length.

Want to know more?
Read the full writers' guidelines here!
Travel Write for GloHoliday
GloHoliday is an online publication that provides travel tips, vacation inspiration and globe-trotting stories to its audience. People visiting the site can search for flights directly or browse through blog topics, so it is important to offer unique and enticing information.

$40+ and Bio Page
Get the complete writers' guidelines here!
Write Fiction for The Sun
The Sun
publishes poetry, fiction, interviews and essays, and the editors prefer a personal touch to the submissions. There is no minimum length for published work, but the magazine states that pieces over 7000 words are unlikely to get published.

Pay: $100 - $2000
Read the guidelines here!
Write for Scripted
Scripted is the new and improved Content Farm - editors are there to help, not hinder; pay isn't exorbitantly low, and there is usually plenty of work for the week. To join the writing team, you'll need to complete an assigned writing task, and do it well. Apply for different industries such as Business, Entertainment, Food and Beverage, or Software and Technology, and if the team thinks you're a good fit, you'll have access to the job board.

Pay: $32 for 300-400 words
Apply here!
Get Published in Writers Weekly
​
Writers Weekly
is looking for smart writers that can help their readers earn more money doing what they love - writing!

Pay: $60
Read the submission guidelines here.
Write for The Travel Writer's Life
The Travel Writer's Life
seeks in-depth articles about the business of travel writing. Also, if you have participated in one of the website's programs and been successful using their tips and advice, you are welcome to share your story.

Pay: $50-$200
Read the full writers' guidelines here.
Write for Viator
Viator
is a popular online travel magazine that covers everything from foodie travel tips to creative articles that look at world tours from a whole new perspective. If you are that special breed of travel writer, this is the publication for you!

Pay: $40-$150
Read the full writers' guidelines here.
Write Naked
Not literally - although I suppose it makes no difference one way or the other!
Write Naked
is a writers' resource for freelancers that want to know more about the business of writing. Have inside knowledge and great tips to share? Get in touch.

Pay: $50
Read the full writers' guidelines here.
Write for International Living Magazine
International Living
is a niche publication that focuses on retiring and living abroad. They aren't looking for general travel guides or country profiles, but instead are interested in specific ways to save money living abroad, and unique ways to retire away from home.
Pay: $250-$400
Find their full writers' guidelines here.
Broad-Minded Libertarian Writers Wanted
Reason
is a libertarian-based publication that accepts political, economic, financial, cultural and scientific articles from freelance writers. This magazine is available both online and offline. Articles should be between 800-5000 words, and pay is TBD.
Read the guidelines here.
Left-leaning political writers wanted at The Nation
The Nation
is a weekly publication that focuses on social issues, politics, economics, local and international news. As the magazine that proudly published Ralph Nader's first article,
The Nation
is looking for talented new and established writers to share their well-crafted opinion pieces.
Pay is between $150-300
Read the guidelines here.
News Writers Wanted at Reverb Press
Reverb Press
is a relatively new online publisher that is looking for skilled and dedicated news writers to join the team. Are you passionate about politics, economics, industry, business, fashion or technology? There may be a place for you at this magazine.
Check out the guidelines here.
Get Paid to Blog about Writing
Funds for Writers is a website founded by successful writer Hope Clark. Her site shares tips, tricks, interviews and lots of other great resources that can help other writers earn a better living. Hope accepts queries and submissions from freelancers to publish in her newsletter at $50 per piece. Articles should be 500-600 words, creative and off-beat. Moreover, your submission should be helpful to other writers when it comes to bringing in more money.
Read the submission guidelines here!
Blog for WOW! - Women on Writing
Wow! Women on Writing is a popular resource for freelance writers of the female persuasion. The site features helpful articles on the subjects of writing, creativity, motivation and business, as well as a contest page for your works of fiction. Authors can have their articles featured on the website solely for the purpose of exposure, or they can query to have articles considered for inclusion in the Wow! ezine.
Pay is between $50-$150 for accepted pieces.
Read the submission guidelines here!
Content Writers wanted at Fractl marketing Agency
Fractl is looking for freelance writers to provide quality content in a variety of forms. Successful candidates should expect to write articles, blogs and scripts as well as perform proofreading, editing and research duties.
To learn more about the position and to apply,
click here.
Content Writers Wanted at SmartBug Media
Inbound marketing agency, SmartBug Media, is looking for freelance writers that can create high-quality ebooks and blog content. In particular the company is looking for journalists and technical writers that know how to thoroughly research their topics and provide compelling written work.
For more information, contact Joe Gillespie, Content Director, at
joe@smartbugmedia.com
. Include your resume and at least three clips.
Write for the Earth Island Journal
Earth Island Journa
l
is looking for stories for it's online and print magazine. Do you have a great topic, and can it show foresight into the oncoming natural state of our world? This magazine is interested in everything environmentally related, from nature profiles to political struggles to scientific advancements.
Read the guidelines here.
Online pieces earn $50-$100, while print pieces earn $750-$1000.
Write for American Forests
This publication is looking for nature-minded writers as well as photographers, to cover a variety of sub-topics directly related to forestry. The magazine prints three basic types of content: long features, mini-features and "Earthkeeper" stories about environmental groups or individual activists.
Read the guidelines here.
Earn $250-$1000 for accepted submissions.
Write Lists For Cracked!
​
Cracked is one of the most popular humour sites on the web, and they are very welcoming to freelance writers that have good ideas.
To write a great list for Cracked, there's a process that freelance writers must go through.
Step One: Register with the website.
Step Two: Read the guidelines and learn how to properly format your pitch.
Step Three: Pitch! This happens in the forums.
Step Four: Await further instructions.
It's a simple process that allows for a lot of collaboration, which is ideal for great quality articles. Once you pitch a list on the forum, it will be reviewed and either passed on to the editors to consider, or a moderator will make suggestions on how to make it better.
Learn more here.
Earn $100 per List with Listverse
​
Love to write exciting, crazy, cool lists? That's exactly what Listverse is looking for - provided your work is incredibly unique and engaging. This online publisher only posts high-quality lists that are at least 1500 words in length.

The rate at which Listverse turns down work is quite high, so be prepared to come up with several good ideas. It may be worth your time to query before writing the entire list.
Guidelines for submissions are here.
Write for A List Apart
This is a website and blog dedicated to the creation and design of online content. Do you have some great insight on the development and marketing, or design and format of shareable online content?
A List Apart
will pay you $200 for a great article.
Find the
style guidelines here
.
Write for Eating Well Magazine
"Where good taste meets good health."

There are plenty of publications that focus on good health, and plenty that focus on good food.
Eating Well
is a step apart, in that it promotes great-tasting food that is also healthy.
The magazine prints scientific journalism as well as recipes.

Want to write for
Eating Well
?
Find the submission guidelines here.
Write for Highlights Children's Magazine
Highlights
is a widely-distributed children's magazine that prints a range of non-fiction, crafting how-tos and actionable finger plays.

Are you bursting with ideas for articles that children would love to read? Do you have a great repertoire of crafts and activities that children would enjoying taking part in?

Send a query to
Highlights
! The publication doesn't accept queries via email, but you can read their
guidelines and mailing address here.
Better Homes and Gardens
Better Homes & Gardens
is a beloved and hugely successful home magazine that covers a range of topics, from recipes and home maintenance to health and pets. Editors have stated that about 10% of the magazine's content is contributed by freelancers.

Want to write for one of the best-known magazines on the market?
Find editor addresses and departments here.
Science Fiction and Fantasy Writers Wanted
Do you love writing science fiction or fantasy? Can you dream up a wonderfully entertaining, fictional scientific paper? Then
Mad Scientist Journal
is looking for you! This online publication wants fictitious stories of mad science in all its forms, as well as some fantasy ads and short stories.
Pay is up to $100
Read the submission guidelines here
Write for Bride & Groom Magazine
Are you planning a wedding, or do you just love to explore wedding-related topics?
Bride & Groom Magazine
welcomes queries and submissions for features and regular articles on all topics related to weddings and honeymoons.
Payment will be discussed at the time of acceptance
Read the submission guidelines here.
Write for Mother Earth News
Mother Earth News
is a great outlet for freelance writers that want to share news and stories about self-sufficiency, environmental awareness and sustainable living. Articles should be well thought-out, highly researched and engaging for readers. The publication pays up to $100 for published content.
Read the submission guidelines here.
Science Fiction Short Stories Wanted!
Are you a science fiction writer that loves dreaming up new and fanciful short stories?
Asimov's Science Fiction
is looking for you! Whether you have poetry, short stories or long stories, this magazine will consider your work and pay a tidy sum for it.
Read the publication guidelines here
, and submit online.
Journalists Wanted for Latin Trade
L
atin Trade
magazine is dedicated to the business and development realm of Latin America and the Caribbean. Top news, finance and business journalists may submit queries to editors for consideration, on the topics of technology, political changes, economic issues and all business-related news in the area.
Pay is $200 to $1000 per published piece.

Send queries to Deputy Editor Mark Keller at
mkeller@latintrade.com.
Freelance Writers Wanted at Horse Illustrated
Do you love horses?
Horse Illustrated
magazine is looking for you! Skilled freelance writers and journalists are needed to come up with great story ideas about horse riding, training and health.
Breed profiles feature in each issue, however these are assigned to staff writers. Freelance writers who hope to be published in
Horse Illustrated
should come up with article ideas that help readers better care for and connect with their horses.

Editors prefer to review queries via regular mail:

Elizabeth Moyer, Editor
HORSE ILLUSTRATED
P.O. Box 12106
Lexington, KY 40580-2106

Pay is $300 to $400 per published piece.
See the Submission Guidelines here.
Write For Delicious Living
Delicious Living
is a conversational and informative publication that focuses on food and nutrition. Departments include:
Nutrition
Quick and Easy
Supplements
Beauty
Science and Issues
Lifestyle and Trends
Food Feature
Features
Check out the submission guidelines here.


Pay is between $50 and $500 per published item.
Food and Health Writers Wanted at Better Nutrition Magazine
Better Nutrition
is a leading health magazine, focused on eating smart, understanding nutrition and supplements, and sharing recipes. Freelance writers may submit queries on all related topics to editor Nicole Brechka at
nbrechka@aimmedia.com.


Accepted submissions pay between $400 and $1000 dollars upon publication.
Write for Dollar Stretcher
The
Dollar Stretcher
is a syndicated group of newsletters designed to help readers make better use of their money. The editors are looking for quality freelance submissions that focus on ways to save money, advice on spending less, and making a little extra money every month.
Dollar Stretcher
accepts articles up to 800 words in length, and pays $.10 per published word. Work may be published in print or on the website, but writers need to specify upon submission. Not all articles published online will be compensated.

Send queries to
editor@stretcher.com
Check out Submission Guidelines here.
Want to Write for Cat Fancy?
The world's favourite cat magazine is accepting queries from freelance writers and cat lovers at large! In addition to publishing breed profiles and health information,
Cat Fancy
publishes "Rescue of the Month," "Champion for Cats," and feature articles that work from a fresh, intruiging angle.
The magazine's editors only accept queries between January and May, except for news.


Queries should include:

"The topic of your proposed article, expressed in one or two sentences.
• Why this topic will interest our readers.
• Key points you will cover in your article.
• Sources you will interview.
• How you will present this topic in a fresh, appealing way.

Please include one or two previously published samples of your best writing, plus information regarding your experience and qualifications."

Send pitches to query@catfancy.com
or
CAT FANCY
Attn: Query Editor
P.O. Box 6050
Mission Viejo, CA 92690
Transitions Abroad Magazine Accepting Submissions from Freelance Travel Writers
T
ransitions Abroad
is looking for great freelance travel articles from writers around the globe. A self-described "planning guide" for many types of travel-seekers, this magazine publishes articles in 4 major sections:

Cultural Travel
The Working Traveler
Living Abroad
Student Travel/Work/Study/Volunteering and Living

Accepted articles pay $50-150
Check out the Submission Guidelines here.
Tech Writers Needed for WIRED Magazine
Wired Magazine is looking for tech writers who can dig up information on today's truly innovative and forward-facing technologies. This isn't just a magazine about computers and the internet, it's about items and systems that are changing the world and leading us into the future. Articles are needed for short, 100-word sections as well as 6000-word feature stories. Payment varies considerably depending on the submission.

Freelance writers should be very familiar with the magazine before sending queries. Check out the
Contributor Guidelines
and pitch to editorial@wired.co.uk.
Adbusters Looking for Great Freelance Writers
Adbusters
is a pioneering publication directed at the counter-culture of America. This print mag not only features hard-hitting journalistic pieces, but artwork and creative concept pieces as well. Articles like "
World War Three Has Already Begun
," and
"
Dead End Art and the Mexican drug war
" are what these editors are looking for.

Freelance writers, send your queries to
editor@adbusters.org
Real Simple Magazine Accepting Freelance Submissions
Real Simple
magazine is a print and online publication dedicated to making daily life just a bit simpler. They publish articles about food, health, organizing, beauty, fashion, family, work, and entertaining. They also publish recipes and checklists.

In essence, the purpose of this magazine is to make life easier for the modern woman. Articles like "
7 Bold Wallpapers
" and "
How to Recover after a Giant Meal
" are the kinds of things the editors are looking for from freelance writers.

Want to contribute to
Real Simple
? You'll need to submit a query to the right department editor. These are the ones you can contact via email:

Food: Jane Kirby (jane_kirby@realsimple.com)
Health: Lesley Alderman (lesley_alderman@realsimple.com)
Accessories and Fashion: Nancy Laboz (nancy_laboz@realsimple.com)
News and Organization; Adam Bluestein (adam_bluestein@realsimple.com)
Life Guides: Tom Prince (tom_prince@realsimple.com)
Payment information isn't listed, but as
Real Simple
is a top women's magazine, freelancers should expect payments over $100 per article.
Green Technology Writers
"At Greentech Media, it's our mission to provide you with the most current, accurate and reliable information on the greentech industry online."

Greentech Media provides well-researched information and analysis of "green" technology for business owners and managers. They have very strict guidelines in that contributors may not have any financial dealings with any reviewed or mentioned companies. This is a great opportunity for technical and tech writers.
CONTACT THE EDITORS HERE.
Parabola Writers Wanted, Focus on Myth and Tradition
"Parabola
is a quarterly journal devoted to the exploration of the quest for meaning as it is expressed in the world's myths, symbols, and religious traditions, with particular emphasis on the relationship between this store of wisdom and our modern life.

Each issue of
Parabola
is organized around a theme. Examples of themes we have explored in the past include Rites of Passage, Sacred Space, The Child, Ceremonies, Addiction, The Sense of Humor, Hospitality, The Hunter, The Stranger, and Prayer & Meditation."

The publications seeks articles, translations, essays, poetry and short fiction from freelance writers. Check the theme of the upcoming issue to ensure that your pitch is on target, read through the
Submission Guidelines
. Send your pitches to:

poetry@parabola.org
editorial@parabola.org
Write for the Christian Science Monitor
The
Christian Science Monitor
accepts freelance pitches and submissions from all over the world. The editors aren't generally looking for religious articles, but stories that affect international communities in terms of health, philosophy and technology. Each pitch must be addressed to the right editor. Pitches are also being considered for the new Energy Voices and New Economy blogs.

Read through the
Submission Guidelines
carefully.

Pay upon publication is usually $200-225.
Write for Writer's Digest
Writer's Digest
is one of the most popular publications and communities of writers on the web. They welcome queries and submissions from seasoned writers and editors across the industry, from bloggers and content writers to fiction authors and self-publishing experts.
READ THE SUBMISSION GUIDELINES HERE.
Write for Essence Magazine
Essence
is a top-rated celebrity and lifestyle magazine dedicated to many topics, including beauty, fashion, and love. Do you have an innovative subject to explore and share with readers?
READ SUBMISSION GUIDELINES HERE
Lifestyle Writers Wanted
Not Impossible Now features stories about people making a difference in their communities through science and technology. We focus on the inventions and inventors doing incredible things with technology to improve humanity, and will ultimately encourage crowdsourced solutions to real-world problems. More than 300,000 users have visited the site since we launched last year.

We are seeking writers who are absolutely passionate about technology, science and health news. If you would love to write a profile about a team who created a robotic exoskeleton to help paraplegics walk again, then this freelance writing opportunity is for you.

Please visit our site at
http://www.notimpossiblenow.com/
to review the stories we have published. We're looking for a great fit, so if you're excited about the kinds of stories you're reading on Not Impossible Now, we definitely want you to write for us.

This is also a perfect opportunity for recent journalism school graduates and young journalists who are eager to hone their writing skills with an experienced editor as their mentor.

Candidates with previous experience as interns or as entry level journalists at online media companies or print publications are preferred, but we're open to reviewing work by veteran writers. An excellent grasp of grammar is critical, and previous experience with AP style is a plus. Social media experience and following is an additional plus.
Applicants should e-mail a cover letter, resume and links to several recent writing samples to Richard Vega at rvega@saymedia.com.
Only qualified candidates will be contacted for an initial phone interview.

Pay rates will depend on the freelance writer's level of experience. Freelancers are responsible for their own invoicing.
How to Write for Forbes
For many journalists and freelance writers, getting work published in
Forbes
is a pretty big deal. But here's a secret you may not have known: as long as you are a great writer with some great ideas, you can see your own byline in
Forbes!


Business and financial topics are favourites for this publication, but
Forbes
has also been known to publish articles about health, environmental and personal issues.

It's all about putting out a great query letter, and
we can help with that
!
Check out writers guidelines from
Forbes
staff member, Deborah L. Jacobs.

World Start Accepting Freelance Submissions

What We're Looking For:


We are primarily looking for tips for our e-mail newsletter, WorldStart's Computer Tips. This is published daily to 300,000 readers and focuses on tips and tricks the average computer user can utilize. We are also seeking feature articles for our website covering any and all aspects of computing.
Types of Articles & Payment:


We prefer to pay through PayPal, but checks can be cut for US residents only. However, you will be responsible for any PayPal fees. Checks will be mailed within 30 days of publication.

We are looking for general Windows, internet, and e-mail tips and all submissions must include any relevant screenshots.

~Payment varies widely depending on the quality of the submission, length, and usefulness of the tip or topic.

Approximately 250 words-$25.00
Approximately 400 words-$40.00
Approximately 600 words-$45.00
Maximum length is approximately 800 words-$50.00
Click here for Writers Guidelines