GET YOUR NEXT BOOK DONE – GIVE YOURSELF PERMISSION TO WRITE
Perseverance. Commitment. Belief in yourself. A Deadline.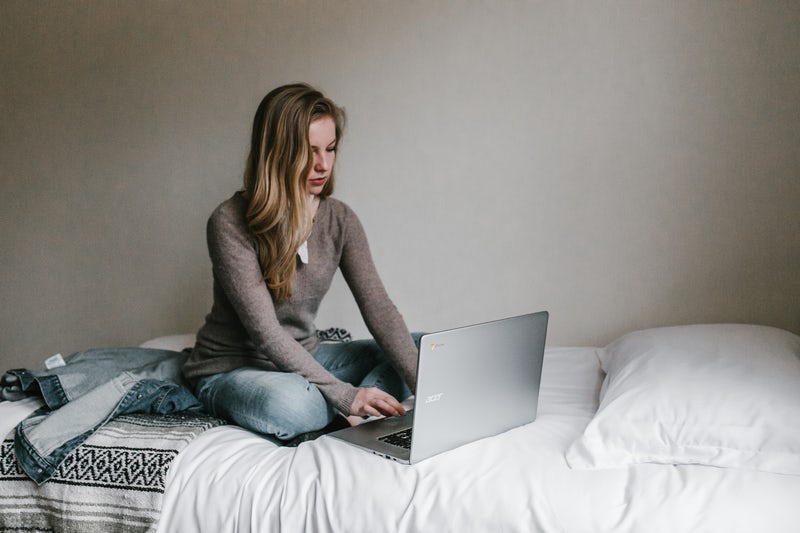 GIVING MYSELF

PERMISSION TO WRITE
For most of my life I've been scribbling here and there which resulted in lots of scraps of paper and no finished product. I used every excuse: I was a single mother; I had a long commute; my job was too stressful. I was also lazy. I'd come up with lists of great titles but be too lazy to flesh out the stories.
And then three years ago I retired. I'd run out of excuses. I knew I had to gather up all my notes and finish the novel I'd been dreaming of. A terribly hard task but I tied it all together, published my first novel and was named a 2016 Runner Up in the Best Indie Book Award and a 2017 Finalist in the Next Generation Indie Book award.
Would you believe me if I told you this novel took me twenty-five years to write? Well, that's not quite accurate. Let's say, three years writing on the commuter train to NYC, twenty years in the bottom drawer of my desk, and then another two years to knit all the pieces together and get it published.
This is not the route I would recommend for an aspiring novelist.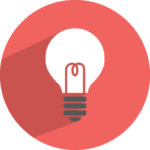 I retired.
There was no more procrastination to be done. As a creature who loves structure, I decided my new "job" was to finish the novel. I feared it wouldn't be good enough, that I'd be wasting my time. What did I really know about writing a novel anyway?
Then a friend said, "Even if you write a bad book, it's the bad book only Janet Garber can write." A funny way to look at it, but it helped me take the plunge. I enrolled in an online class; the teacher liked my story!

I joined writers groups; I hired a developmental editor who gave me hints on what to do to better the story; I glued my tush to the computer chair and banged it out.
That's how I happened to write a novel at my age. Those of you who are readers and writers, in other words, all of you, must know that a novel doesn't just spring fully formed from the author's head.

A novel is not a collection of observations or meditations upon a theme, or a well-placed argument like an essay. An essay can be tossed off in a matter of hours, especially when your blood is boiling or when you have a stake in the game.

But a novel…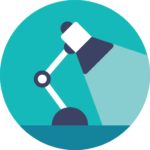 I'd always wanted to be a writer…
…but there were so many distractions.

When I moved to Westchester in 1990, I picked up a copy of

Women's News

and said to myself, "Wait. I can do this." I pestered the editor for a year until she finally gave me an assignment to cover a screening of

On the Waterfront

by a local film club. For some reason she chose not to publish the article. Undaunted I took it and offered it to a local free paper I normally picked up in the supermarket.
They were happy to have more copy. In the meantime, the

Women's News

editor felt bad about cancelling my piece. I got another assignment from her. This one passed muster. For the next two years I wrote for them, covering everything from my afternoon at sea with Captain Lil, the only female Westchester, NY sea captain, to profiles of prominent women entrepreneurs and businesswomen networking over golf.
Restless, I took my clips, put an ad in the paper, "Have pen. Will travel" and started getting assignments from nationwide publications.
I wrote for

Jewish Week

for the several years. I approached a HR trade journal I subscribed to at work and offered to review new HR books for them. Instead, excited to hear from an executive in the healthcare industry, they assigned me an article on recruiting science majors straight out of college.
Before long I branched out to

Wall Street Journal

publications:

National Business Employment Weekly, Career Journal, College Journal

and the like. How did I learn how to write these types of articles? I emulated Ben Franklin: I dissected the articles in each publication and strove to emulate them.
In 2000 I was writing weekly career articles for the

New York Post

when one caught the eye of an editor at Barnes & Noble and she asked me if I'd like to write a how-to career book.

I Need a Job, Now What?

was the result. It did quite well and was reissued a few years later in paperback and on audiotape as

Getting a Job.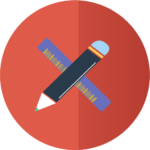 But nagging at the back of my mind…
…was Melie, my heroine, crying out to me. She needed some air. Living in a drawer was getting old. And I wanted people to get to know her and to understand her troubles with men and her job and to cheer her on. Where was her work/life balance? Where was her life?
Back in the middle ages, I had been in a PhD program in English Lit and I knew that the only writing that really counted – for me – was fiction, was sneaking into the ranks of the illustrious writers that I had studied for so many years. In my 20's I had tried writing stories and sending them off to publishers with no results.
I abandoned all thoughts of fiction, turning to journalism because there was a quick payoff. Write an article on Thursday; see it in print on Monday.
Back to

Dream Job

: why this topic, this heroine, this setting? This title? One night I had a very involved dream, like watching a movie. So elaborate. I woke up and said, the Universe is trying to tell me that I

can

create a story – I just need to commit to doing it. I continued to have vivid dreams and the sensation that they were communicating truths to me.
I used many of these actual dreams in the novel. Hence the title,

Dream Job

. And you know, dreams have continued to be a good conduit for me—several of my short stories arose from a phrase that was playing around in my head as I awoke one morning.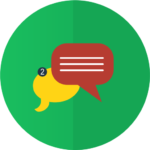 Like any good work of fiction…
…this story got its inspiration from real life. A very stressful job in HR. A ridiculous amount of stress. The gym, therapy, long walks, spending time with friends and family couldn't touch the stress.

I started fantasizing about what would happen if I just stopped being so responsible and fell apart, got into worse shape than the employees I was supposed to counsel. I started working on scenes, funny little vignettes, taking some characteristics of people I worked with and twisting them for comic effect.
I started really enjoying the time I was spending on this exercise. I felt I was taking revenge on my circumstances and particularly the people who were making my life miserable.
The hours I spent writing at my desk or on the train flew by. I was my own best reader, laughing at the contortions poor Melie had to go through and rejoicing with her over her triumphs. I dreamed up an exciting lover for her, based on an hour's conversation I'd once had with an owner and his pet macaw in an antique store upstate.
And then, after 150 pages or so, I just quit and tucked the manuscript into that bottom drawer. I couldn't do it anymore. I don't remember why. I guess I hit a roadblock. Or I just ran out of steam. But as I said, Melie, Ted, her awful boss, Merry Terry and the others just kept haunting me, clamoring to be released.
I ignored them.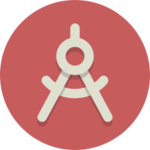 Retirement loomed.
"When I retire, I will get that novel published," I told my husband. He was always a big fan of

Dream Job

and encouraged me to set a firm deadline. I decided the Society for Human Resource Annual Conference in June would be a perfect time to launch my book and find my ideal readers. We spent many hours at the kitchen table discussing Melie and Ted as if they were real people.

By the way we favor Mark Ruffalo for Ted and Mary Elizabeth Winstead for Melie.
In March 2016 I published

Dream Job, Wacky Adventures of an HR Manager,

and have been loving the comments and feedback I've gotten, the opportunity to meet my readers.

An arduous journey to reach this point, but one that, in the end, has brought me great happiness and fulfillment.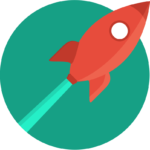 The keys to my success?
Perseverance. Commitment. Belief in myself. A Deadline.
When I wrote the nonfiction book, I was really under a time crunch. I had just started a new job, a career leap, and was desperately trying to learn the language of this company, how they got things done, worked together.

The book deal came at a bad time, but I wasn't about to miss the opportunity. Every weekend I told my husband I'd see him for dinner and plunked myself down in front of the computer.
I basically wrote all day Saturdays and Sundays and the funny thing is I beat the deadline by two months!
When I decided to write the novel, I holed up in my office, wrote an outline and kept at it. Now I am in the midst of revising the first draft of my second novel about a New York girl and her French husband living in Paris in the 1970's. Again, I'm forced to knit together pieces of prose that I wrote many years ago, adjust the voice to match that of more recent additions to the story, and have the novel emerge as one smooth read.
I know I will be successful in bringing this new novel to light. I have a good story to tell and only I can tell it. Most likely I don't have another twenty years to stall.

I intend to keep at it until it's polished and gleaming and ready for the world to read.
Perseverance. Commitment. Belief in oneself.

Super Glue and a Deadline.
What are you waiting for?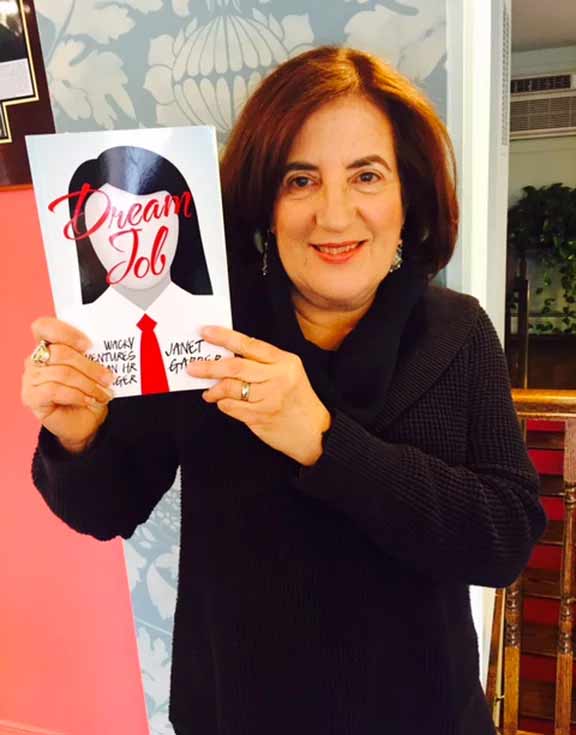 Janet Garber toiled in the trenches as a HR exec in NYC for years, using those experiences to indulge in her prime passion: Writing. In March 2016 she published her first novel, Dream Job, Wacky Adventures of an HR Manager. Dream Job was recently named a Runner-Up on Shelf Unbound's Best Indie Books contest and a Finalist on Next Generation Indie Book Awards. Find out more at
http://www.janetgarber.com
And now we'd love to hear from you: What gets in the way of you fulfilling your writing ambitions? How can you incorporate deadlines into your work?
Let us know in the comments!