AUTHOR INFLUENCE - HOW TO USE YOUR BOOKS TO GROW A LONGTERM CAREER
Books Aren't Just Books - They're the Foundation of Your Business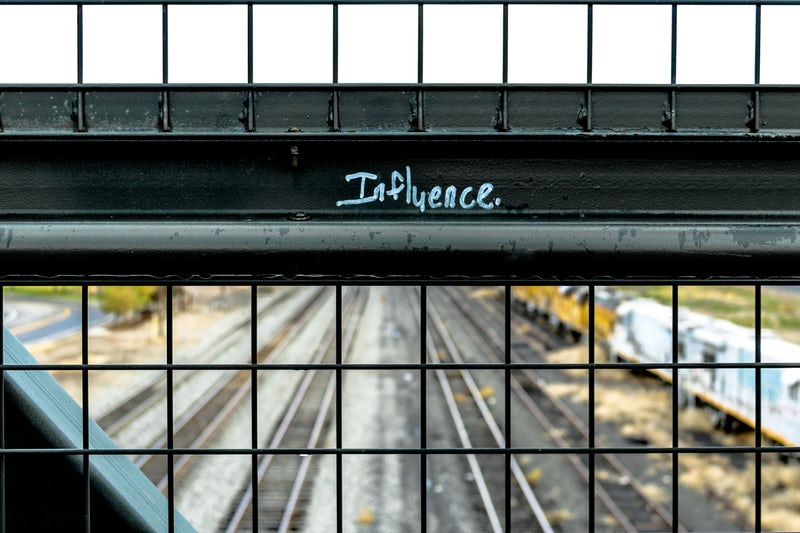 BOOKS ARE MORE
THAN JUST BOOKS
As an author, you make a living based on the assets you control. That is, your books.
What many people don't appreciate, is that your "assets" – eg, your books – can work so much harder for you than many people expect.
It's all too easy to upload your latest release to Amazon and the other stores, and then just jump straight back into writing the next one.
But the truth is, your books open up so many more doors – so long as you use them the right way.
If you're a fiction author, your ebooks are a gateway into paperbacks, hardcovers, audio versions, special editions, signed copies, and even movie or TV rights. They can land you deals with publishers, or lucrative co-author opportunities. Your books have the potential to supercharge your exposure and your career, beyond just the "words on the page".
For non-fiction authors, your books can help transition readers into coaching, mentoring, online courses, or consulting services. They can help you network with higher-profile clients and business partners, and can drive traffic to your other businesses online.
But whatever genre you write, your books are a key lever for building your authority and influence.
And if you can capitalise on that… you're set for life.
Today, we're talking to Dustin Heiner – a bestselling non-fiction author who used his books to grow his real-estate consulting business.
Whether you write fiction or non-fiction, the principles Dustin shows you here can be applied to your work too – and with the right approach, you'll be using your books as a way to open some new doors of your own…
Enjoy!

AUTHOR INFLUENCE –
USE YOUR BOOKS TO GROW A LONGTERM CAREER
Writing and self-publishing a book is one of the best ways to grow a longterm businesses – whether you plan on focusing on book sales, or using your books to grow revenue elsewhere. Business is all about influence and authority – and using that to grow your customer base. It doesn't matter what type of business you already have, by writing a book, you are doing much more for your business than you can imagine.
When a customer is presented with two different options, they will always go with the one that they perceive will give them the most value. Customers want to be assured that their money will not be wasted and that they will get what they paid for. Your goal is to give your customer as many reasons as possible to choose you over your competitor.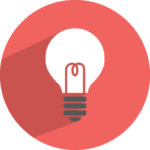 When I started my blog in February 2015, it was slow going.
Very few people were visiting my site and it felt lonely. Then I decided to write a book as another way to reach my customers. I already had the content written out in blog posts so I thought, "Why not turn it into a book"?
This was one of the best ideas I could have had – and things turned around dramatically.
Before I get to my website traffic, let me share the details about my most recent launch of my 3
rd
business book.
"Successfully Unemployed" was launched on June 26
th
2017. To launch it well, I used many free and paid promotions with online book promotions sites. Monday the 26th was a hard push for as many downloads as possible. The results were excellent.

The first day had the most free downloads at 3,123 digital book downloads. (Not including paperback and audiobook sales) This was basically 3,123 new potential customers who would now find my blog and become future buyers for other items I produce.
Because of my huge push for free downloads, the book broke into the top 100 in the free store on Amazon. This is the first time I got into the top 100 and ended up getting to #56. (didn't get a screen shot of it).

Next was to transition the book to the paid store – and results continued to impress there as well. With paid and free promotions, the total sales topped at 66 copies sold on the first day. Again, more future customers!

On top of that, my book hit the Hot New Releases list on Amazon. Once your book gets placement here, this is basically free promotion by Amazon and will just help you sell even more books.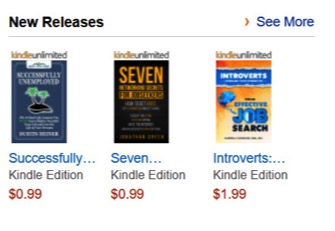 One more great thing came with the success of the launch.
Successfully Unemployed
reached "Bestseller" status along with my other two business books! So, I can actually say that I am a bestselling author.

With all this publicity, the traffic to my site increased greatly. Actually, with the publishing of each of my business books, the traffic increased over and over again.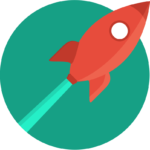 Here is the timeline for publishing my 3 business books:
September 2015: "How to Quit Your Job with Rental Properties"
November 2016: "How to Quit Your Job with Passive Income"
June 2017: "Successfully Unemployed"
Each time I launched a book, the traffic to my site grew. You can see from the chart that each book launch caused a large up-swing in traffic. With each book launch, the total sales of each other books increased as well.
Currently, I am turning my first book, "How to Quit Your Job with Rental Properties" into an online course for all my customers. There is such a demand for a course that I'd be a fool to not create it. For my book writing business, I have three more books planned out for this year.
So, after all that, here are the great benefits that I found to benefit you and your current business by writing and self-publishing a book.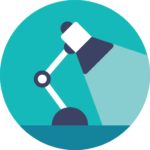 Establishes you as an Authority in your Business
There is something powerful about a book that you hold in your hands. Books have been around for centuries – and although it sometimes feels like the opposite, there are actually not a lot of people publishing books in the grand scheme of things.
Since there are only a select few who actually do publish a book, those who do are admired because of their accomplishment.
On top of that, the author is seen as someone who knows enough about a subject that he put it into a book to help others learn what he knows.
Whatever your business is, writing a book will help you become an instant authority in what you write about. For example, let's say your business is being a hunting and fishing guide in Alaska. Those who want to experience a "once in a lifetime" hunting and fishing trip in Alaska would read your book and learn exactly how to do it. How to get there, how to find the right guides, how to travel, how to tip, etc.
This is something that your readers never knew how to do before. Since you have all the details explained and itemized out, you show your authority because you know something your reader didn't.
You are also sharing your thoughts and ideas with the reader, helping them to be successful in their hunting and fishing trip.
With my book "How to Quit Your Job with Rental Properties", I share how I quit my job by investing in real estate and making passive income. This established me as an authority because I share something that my readers want to know about.
They are curious how I quit my job and want to do the same. I tell my reader, "Hey, I did it, so can you!" This really resonates with the reader and elevates you as an authority teaching others how to do something they couldn't do in the past.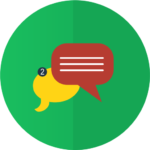 Builds Credibility
Along with being an authority in your business, you also develop credibility by proving you have the knowledge about something others want to know. As you outline the steps it takes to attain a desired outcome, your reader will perceive you as one that has all the answers.
Questions I am asked constantly resemble this:
"How do I start investing in real estate and how do I buy my first property"?
My first response is: "I would love to help you do achieve your goal. First, read my book. In it I answer all the questions many others, just like you, have asked before they got started investing. When you are done, you will have many questions answered but many more will come up. Reach out to me then and I'll help you from that point forward".
I showed them that I have credibility because the book has: 1. Answers many questions people already asked when they started. 2. The book led others to start investing in real estate rental properties. 3. They can do the same thing too by reading the book. 4. They are invited to learn more from me after they are done.
This could lead into further books, courses, mentoring, etc.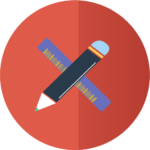 Passive Income
Today, self-publishing is super easy and relatively inexpensive. By self-publishing your book on Amazon, Barnes and Noble, Audible, etc. you are able to also make money from the sale of your books.
It surprised me how much passive income I made when I published my fourth book "Successfully Unemployed". It may be that the title grabbed readers attention successfully, but the book sold extremely well and continues to sell well.
Each book makes me passive income. This means that I do the work one time and I continue to make money without doing any more work. Once the book is written, Amazon and other retailers do all the work to sell the books. Even when I am sleeping, my books make me money passively.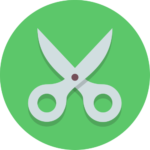 Re-purpose the Content you Already Have into a New Medium to Reach More People
Writing a book is a great way to re-purpose the content you already have written or thought through to reach even more people.
Not everyone reads books, but not everyone reads blogs or listens to podcasts. Writing a book is another net that you cast out along with your blog, podcast, advertising, etc. to reach more people.
By not writing a book, you are potentially missing out on many customers that only consume content through books.
Each of your customers consume information differently. Some you can reach by marketing and advertising. Others you can reach through word of mouth. Still others you can reach by creating a website or podcast. Another medium to reach more people for your business is by writing a book.
More than likely you already have content that you have written about or thought about in your business. You know your business in and out and can sell it to anyone because you already know everything about it. Take that content that you already know and put it into a book to reach more people.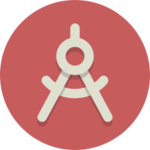 Help More People & Grow Your Business
They say that the way to make money is to do one of two things: 1. Increase someone's pleasure. 2. Decrease someone's pain.
In business, the best way to make money is to help people by doing one of those two things. People pay for things that benefit them. Not things that benefit you. Your customers will only spend their money on their needs and their concerns.
By helping people with those, you are gaining a customer.
My book "Lasting Marriage" I teach how to have a successful marriage. Most people who read a marriage book are looking for help to make their marriage better. This would possibly be to decrease someone's "pain" in their marriage, whatever that is.
My goal is to help as many people as possible to learn how to be successful in marriage and apply it to their lives. The passive income is great, but that is not my main reason for writing the book. As long as it helps others have a better marriage, I count that a success.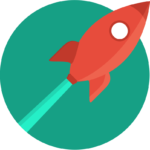 Grow your Email List
The end goal is not to have just one sale of a book to a reader. The end goal is to point my readers to the rest of my online businesses that offer even more help for the reader.
If you think of a non-fiction book as a way to make money, you are correct. Another added benefit is that people find you and your other businesses through your books. "How to Quit Your Job with Rental Properties" is by far my most valuable tool to grow my email list and find my blog.
My blog,
www.MasterPassiveIncome.com
, is my main business that my books point to. When a reader buys my book, they learn about me AND my online business where I teach even more about the subject of investing in real estate. Throughout the book I share about my blog and how people can learn much more about investing by visiting my site.
A great way to get people to your site is to give them an incentive to do so. In my book "Successfully Unemployed", I give away a bonus lesson AND workbook that the reader can download after they visit my site and give me their email address.
Your email list is your gold mine for future sales and marketing. These are people that already believe in what you have written AND liked it enough to give you their email address. When you publish a new book, you can email your newsletter subscribers letting them know of your new book and how they can get a copy of it.
Also, if you are launching, online courses, tools, or whatever it is, you will be able to inform people who have already bought from you in the past that you have something else that will benefit them that they have the opportunity to purchase.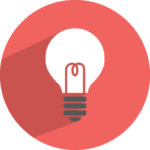 Launch a New Stream to Your Business
Writing a book is also a great way to launch a new area of your business. An online course is a natural extension of your book for all your customers. For example, my rental property book has been turned into a podcast, online course, mentoring, and coaching.
The content that is shared in a non-fiction book can be an outline for your online course. Obviously, you will show more, teach more, and do more hand holding in the online course but you have the foundation already set.
If your book sells well and people give good feedback, then you are on track to having a successful online course or other added-value offerings.
My online courses are natural extension to my books. Those who have already purchased my book know that I have already been successful in real estate investing so they want to learn more.
The next step for them is it to purchase my course which I sell for $997. The course is very robust and the customer should have a rental property at the end of the course if they apply what I teach.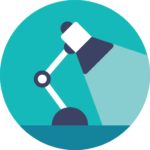 Increase Traffic to your Blog/Website
As my book helps my customers to find my website, they continue to visit my site to gain more knowledge that the book does not (and cannot) give.
My customers keep coming back to my site as well as share my content with their friends and social media outlets. The power of social media sharing will dramatically increase the exposure of your business to potential customers.
Since those who already bought my book like what I write about, they are more inclined to share it with people they know.
Another traffic generator is sites like Google and other search engines. These companies love to promote sites that people desire to visit. With each new visitor to my site, those search engines see that my site is valuable to their customers who search for content on real estate investing so they send more people to my site.
Success breeds more success and the same goes with search engines. The more people find your site, the more it will be promoted to other potential customers.
If you have good content and can attract these potential customers, you can turn them into paying customers.
Now that you know that a book is a fantastic tool for you in your current business, start today to plan a book that will help you as we just discussed. The sooner you get the book published, the sooner it can work for you, building your business and making you money.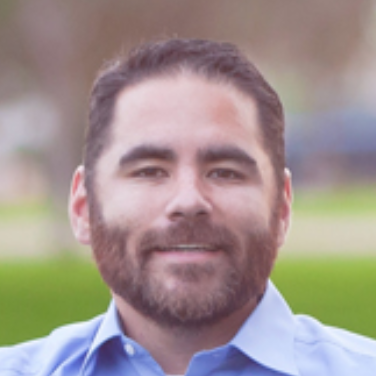 Dustin Heiner is the founder and host of Master Passive Income, a Blog and Podcast about investing in real estate rental properties. With his coaching programs, online courses, community mastermind group, and his bestselling books, Dustin helps his readers succeed in investing in real estate rental properties. Check out how Dustin puts all this into practice over
at his website right here
.
And now we want to hear from you: How do you use your books to grow your authority with your readers? What ideas do you have for adding extra revenue streams that tie into your books?
Whatever genre you write, let us know in the comments!
Resource:
https://www.blog.yourfirst10kreaders.com/author-influence-longterm-career/